Prada's 'just-been-ravished-in-a-granny-cardi' Autumn-Winter collection somehow managed to remain elegant - for the most part - probably because of the use of luxurious fabrics and lady-like pencil and a-line skirts and dresses. And aside from the saucy elegance, am I the only one to appreciate the multiple layers that would surely keep you cozy this winter (although, admittedly it would be a bit drafty around the neck)?
In any case, while a totally off-the-shoulder look may not be practical for me in daily life, I'm liking the return of the granny cardi since I have rather a lot of them and they could do with a Prada-inspired update.
Watch this space!
I may not go the whole hog (ravished-in-a-granny-cardi is a theme best kept to the catwalk I fear) but my cardi's could certainly be a bit looser around the neck and the layering is interesting too. These are some of the looks I loved: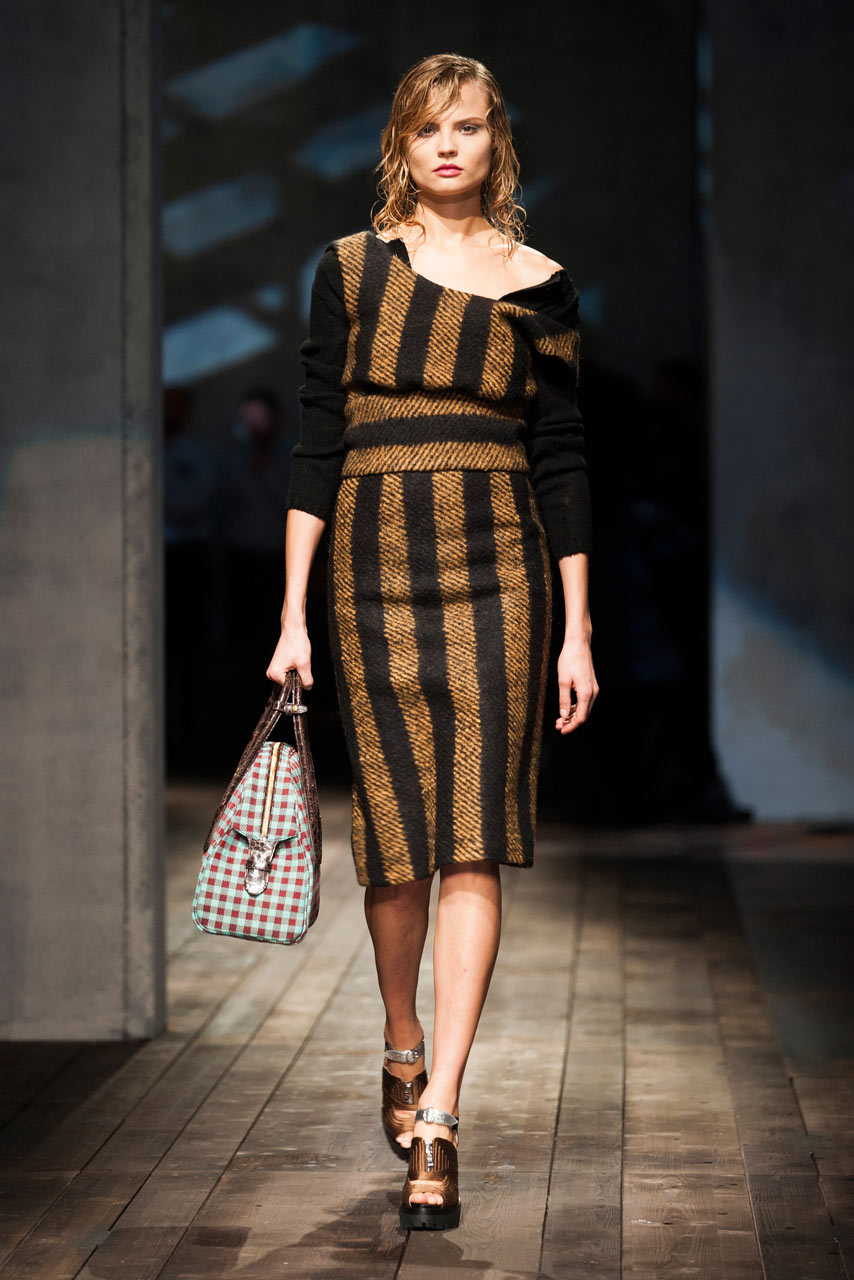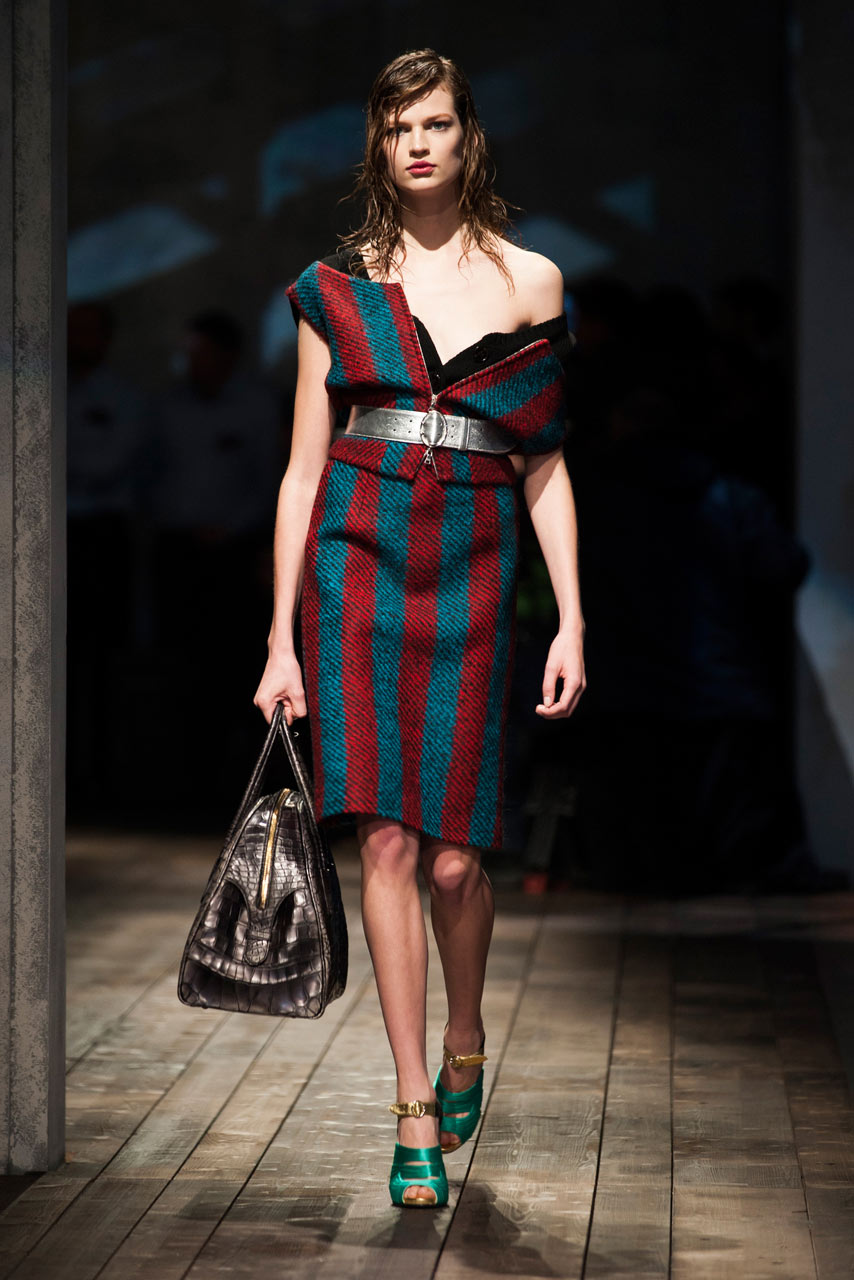 Who doesn't love a bitta gold leather?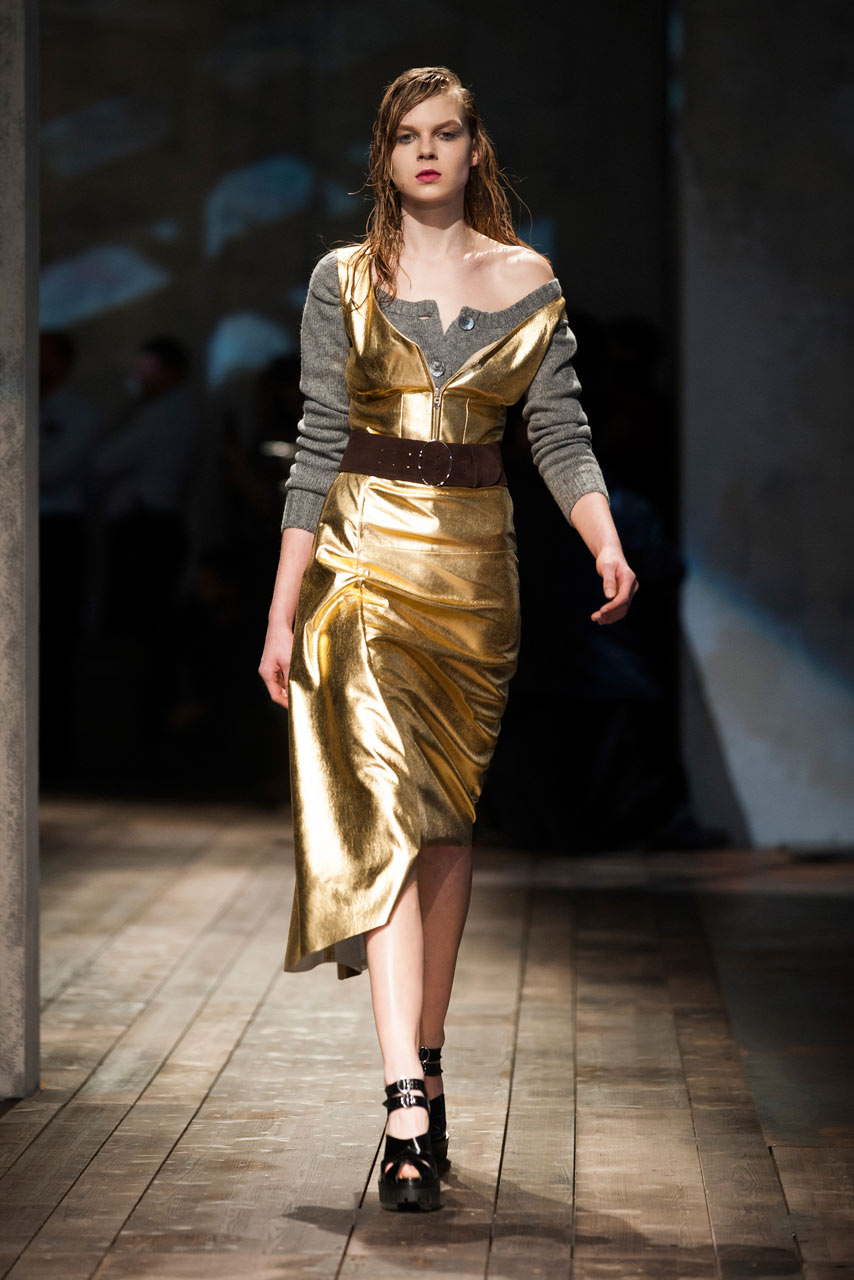 These were some of the looks I wasn't so sure about; they're unobjectionable but unexciting.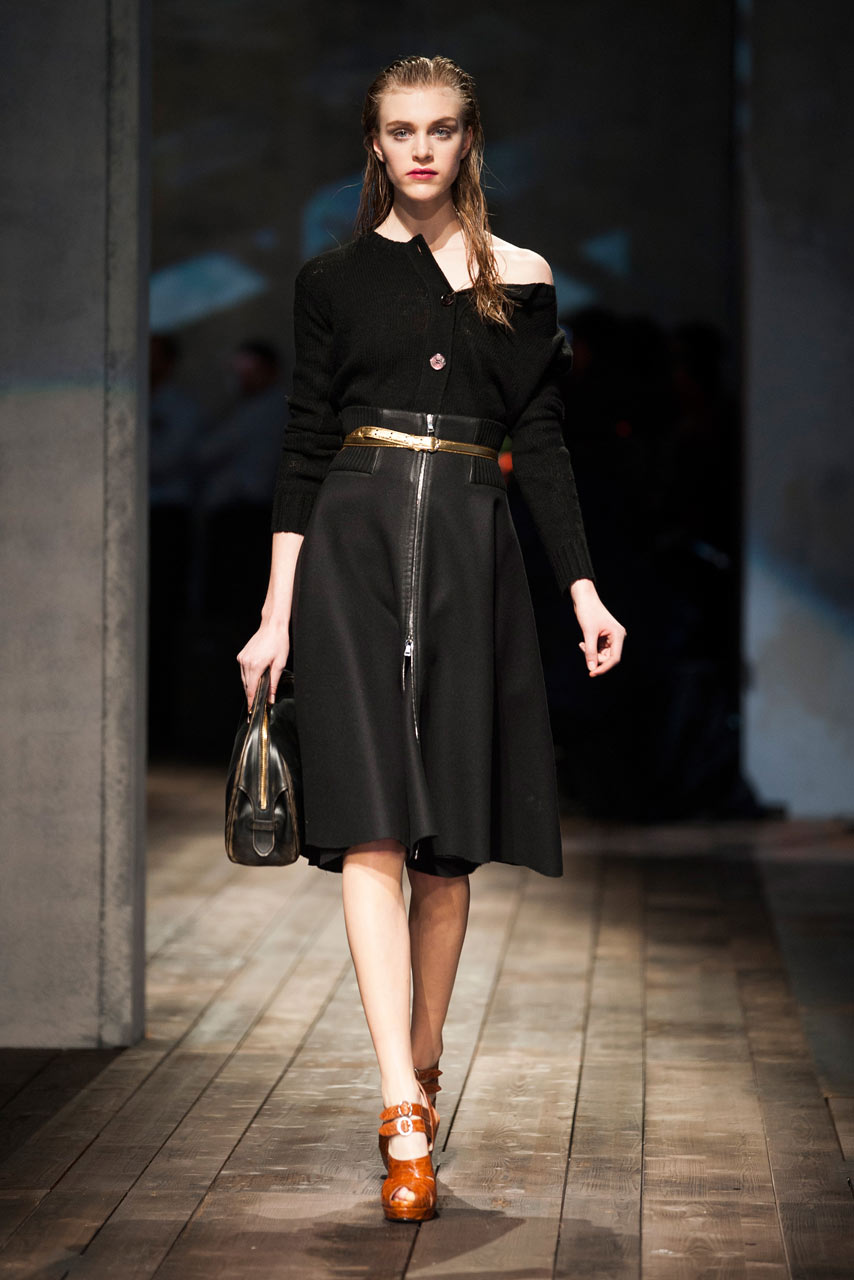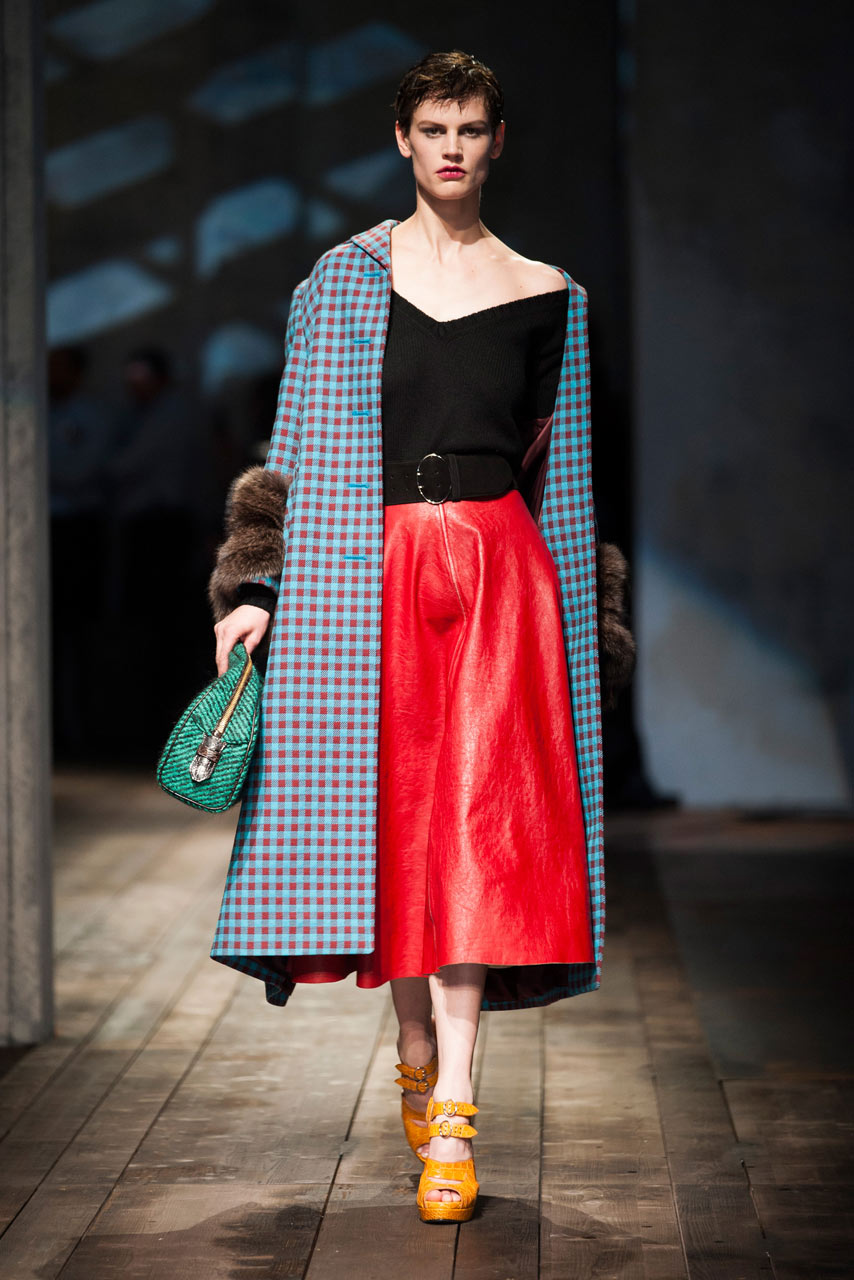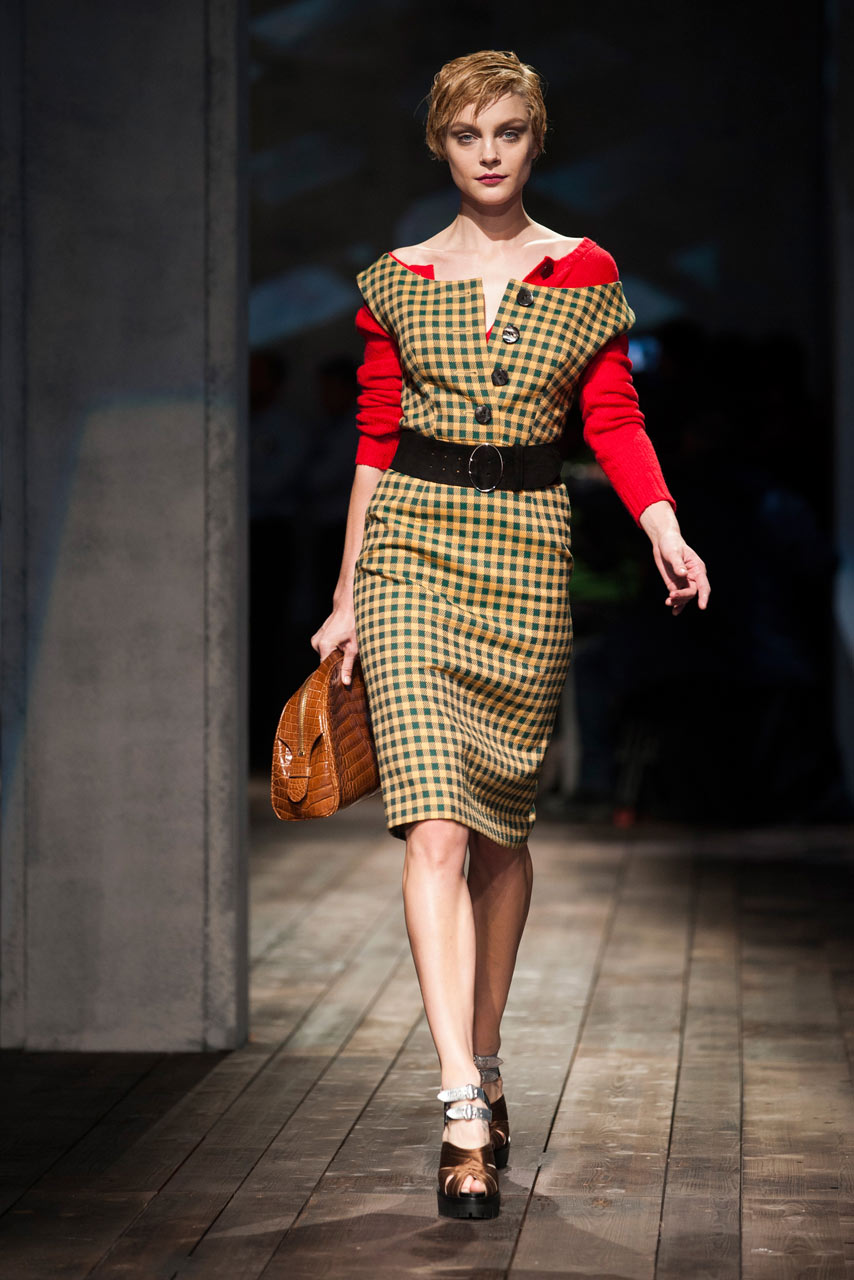 And I didn't really know where they were going with this one whose neckline is nice but which probably only looks good because it's on a model, on a catwalk...super granny chic I guess?